Commissions
For original characters or D&D characters, I'll need a good written description of your character or reference pics! I can even work from a few sentences and we can work together to make your vision come to life!For existing characters or subjects, supplying your preferred reference pics will help to make sure I have the right outfit/hairstyle/etc.The usual turnaround time is one month, or completion by the end of the month you acquired a slot for! Either way, I'll tell you an approximate due date! I can always rush orders for important events like birthdays!You are permitted to use your commission for things like wallpapers, icons, and to print for personal use (like on your D&D sheet or for wall art), but these works aren't to be printed for profit.The process of commissioning has several stages, and refunds can only be supplied after the first sketch is sent for proofing if the purchaser wants to decline for whatever reason. If the commission proceeds past the initial sketch proof, refunds can't be supplied!If there's something you're looking for you don't see specified or listed feel free to message me with ideas and I can quote you a price!All listed prices are in USD, payment through PayPal invoicing. For commissions for Canadians, we can convert the cost at the current exchange rate and use bank etransfer.Payments and reservations for commissions are also available via ko-fi.
---
Profile Portrait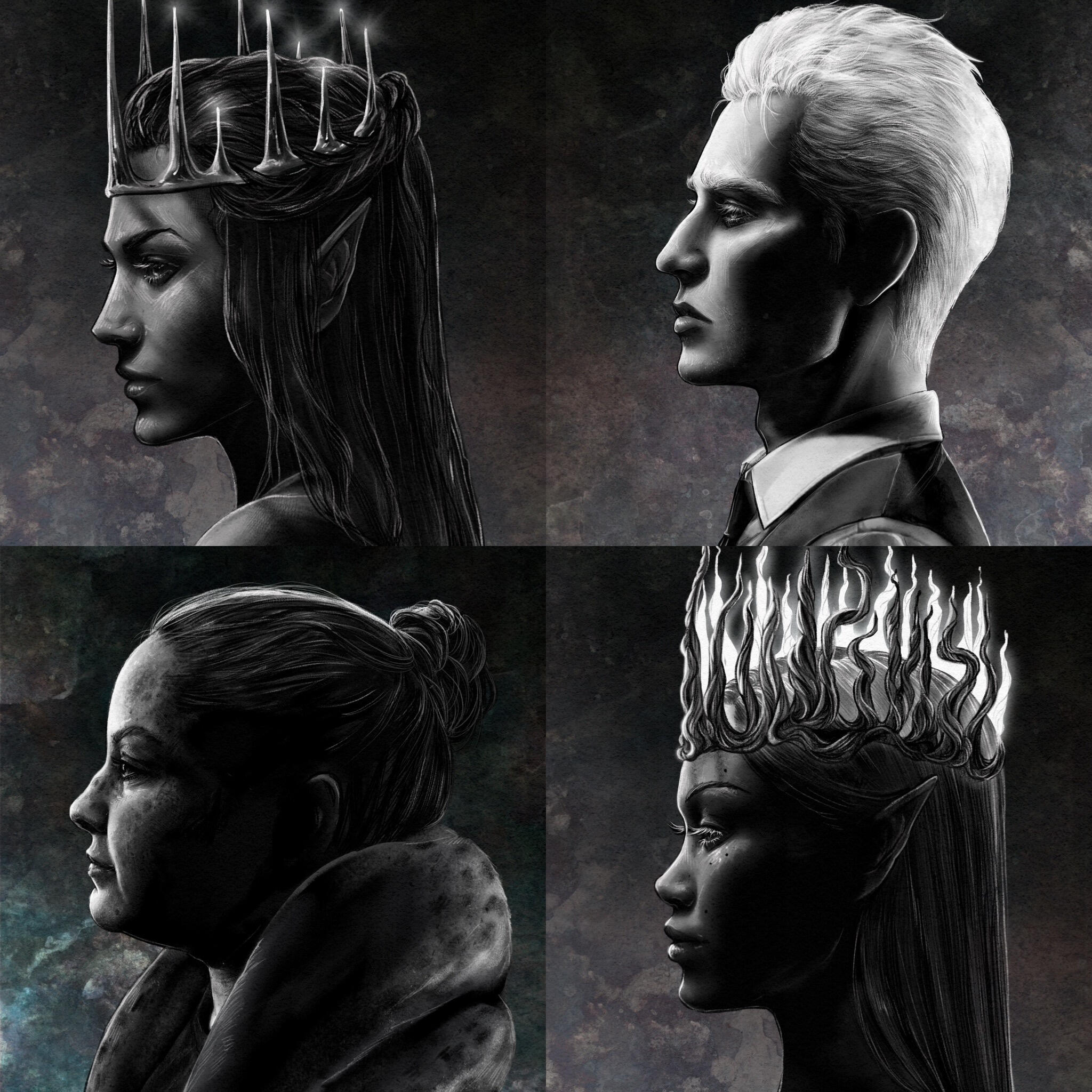 A drawing with monochrome shading of your OC, D&D character, or any popular media character!
$50 for one portrait for the month of July 2023
---
High Detail Portrait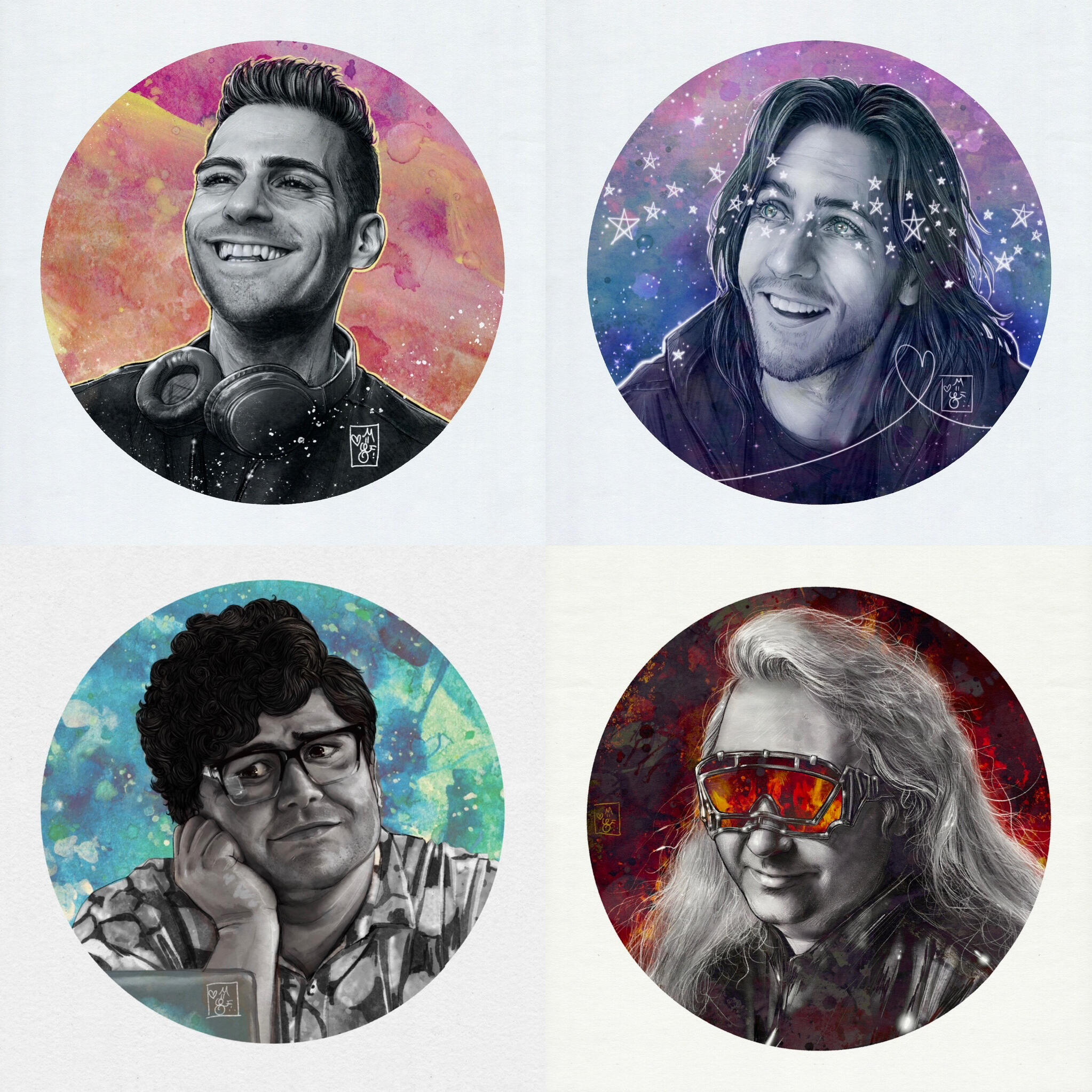 Monochrome portrait in realistic style, real people, family members OK! Watercolour background your choice of colour.
Starting at $130 each , depending on detail
---
Watercolour Portrait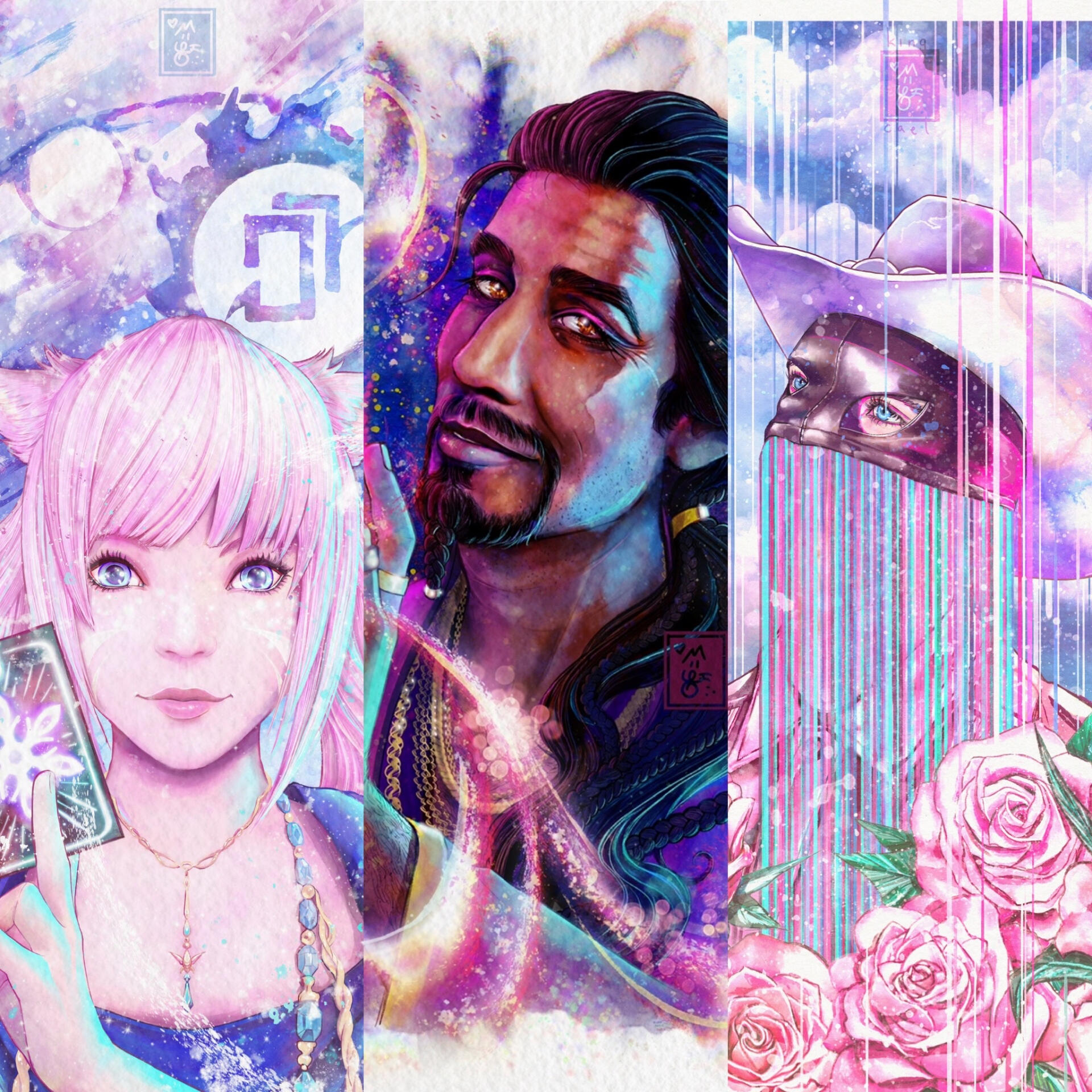 A colourful semi-realistic bust portrait of a D&D character, OC, real person, fan art etc.
Starting at $160 each, depending on detail
---
Watercolour Animal Portrait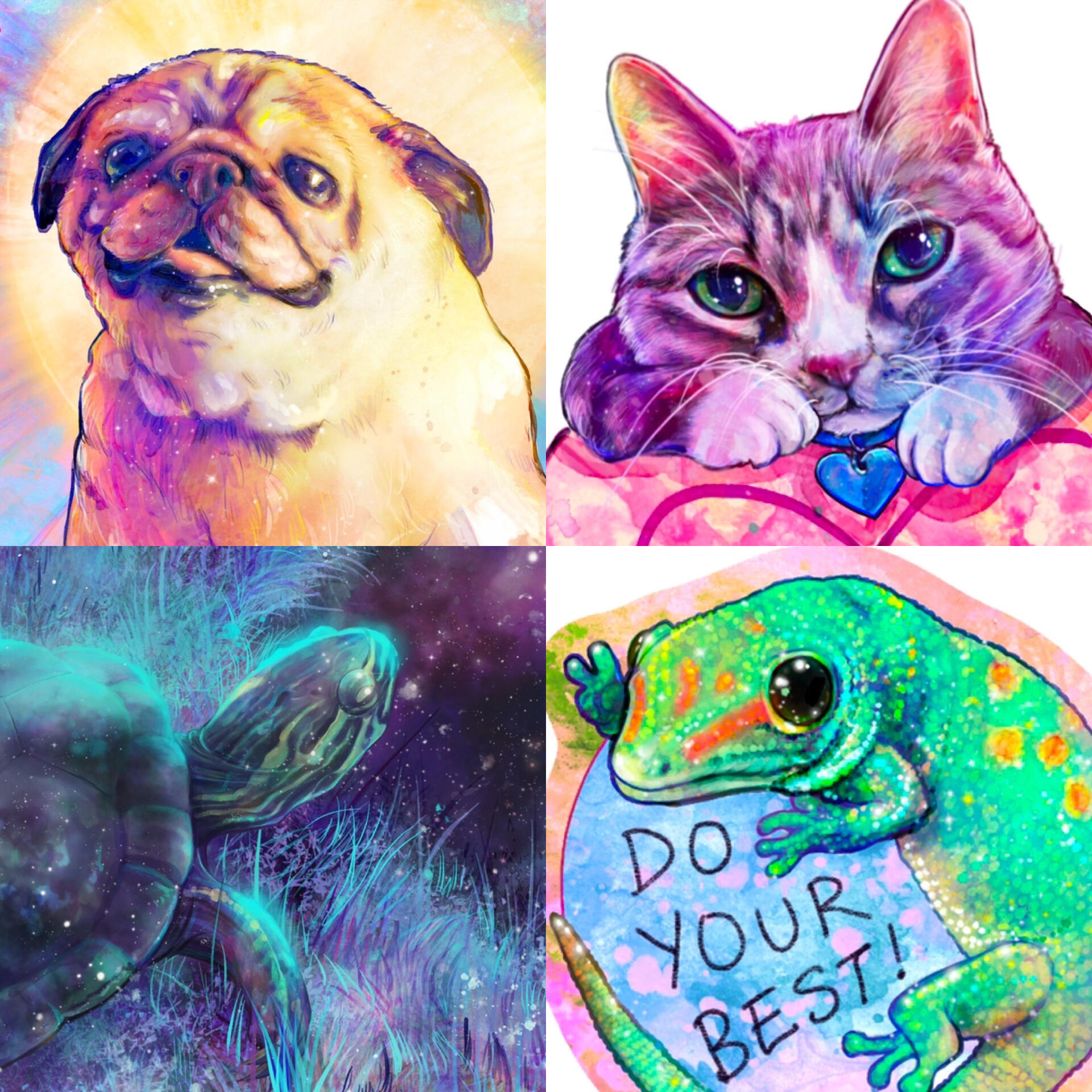 A watercolour style high detail animal portrait, with vibrant colours. Slight stylization ok too! Real life pets, or animals from fiction ok too.
Starting at $140 each, depending on detail
---
Character Outfit Design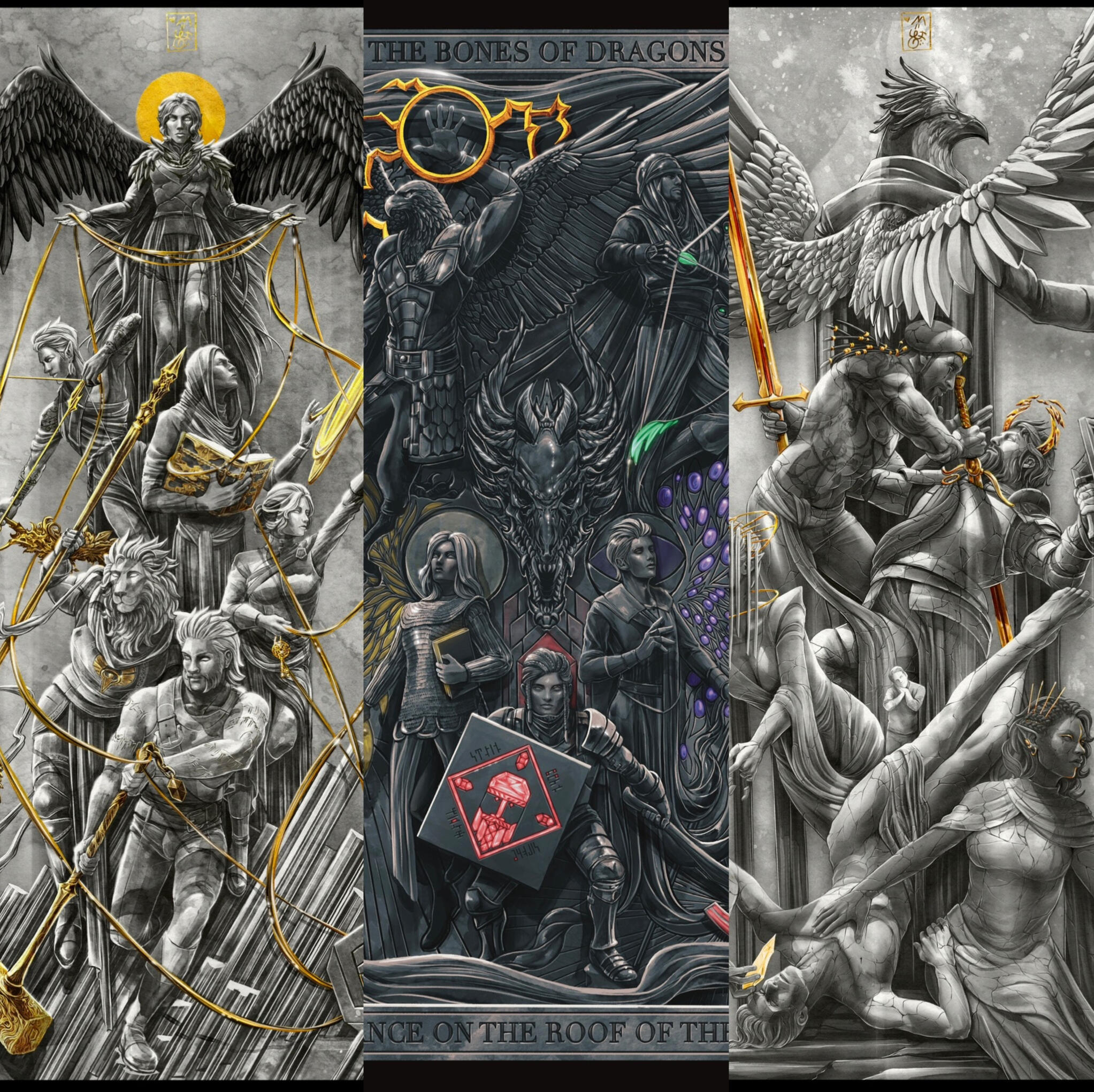 Artwork of a D&D character or your OC.
Can work from various reference pictures and written descriptions.
Starting at $160 each, depending on detail
Combo with a High Detail Portrait for $250 total
---
Tarot Card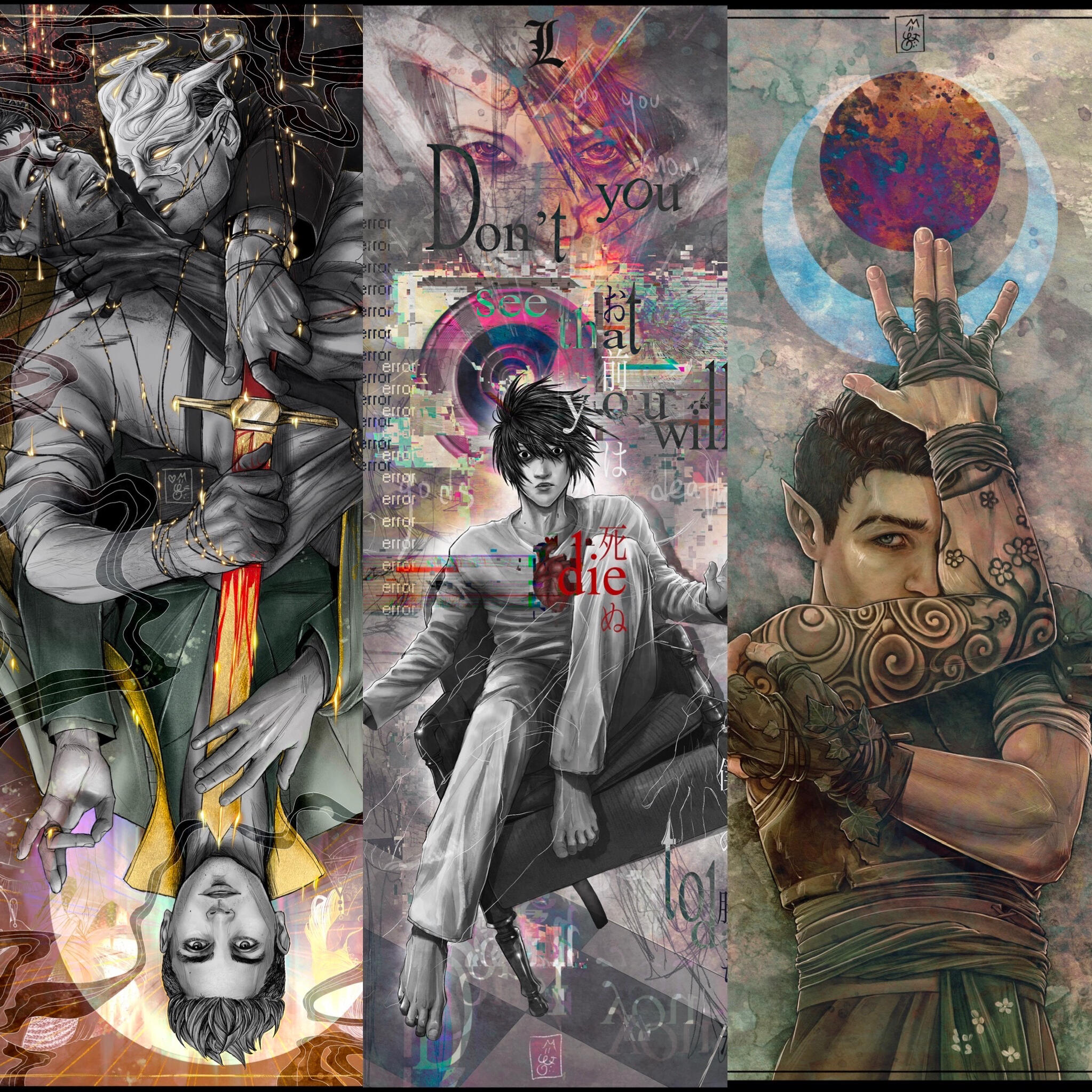 A tarot card style high detail illustration, featuring a character of your choice, symbols, and items.
Starting at $300, depending on detail
---
In the light
A Faustian tale
Book by Nathan Wright and Justin Silvestri
Music & lyrics by Michael Mott
---
From the flame, smoke flows like pure water at the whims of the wind, before the ash darkens the earth.
---
Johann Faustus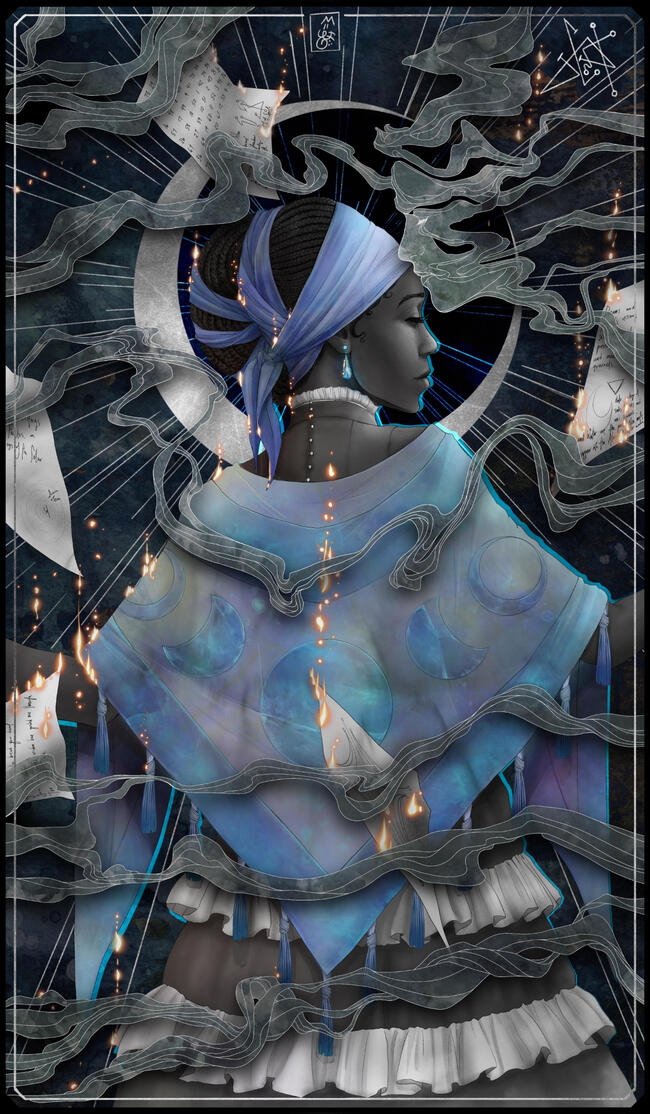 The sun and the flames.
Burn too brightly and you may set yourself on fire.
---
Ana Faustus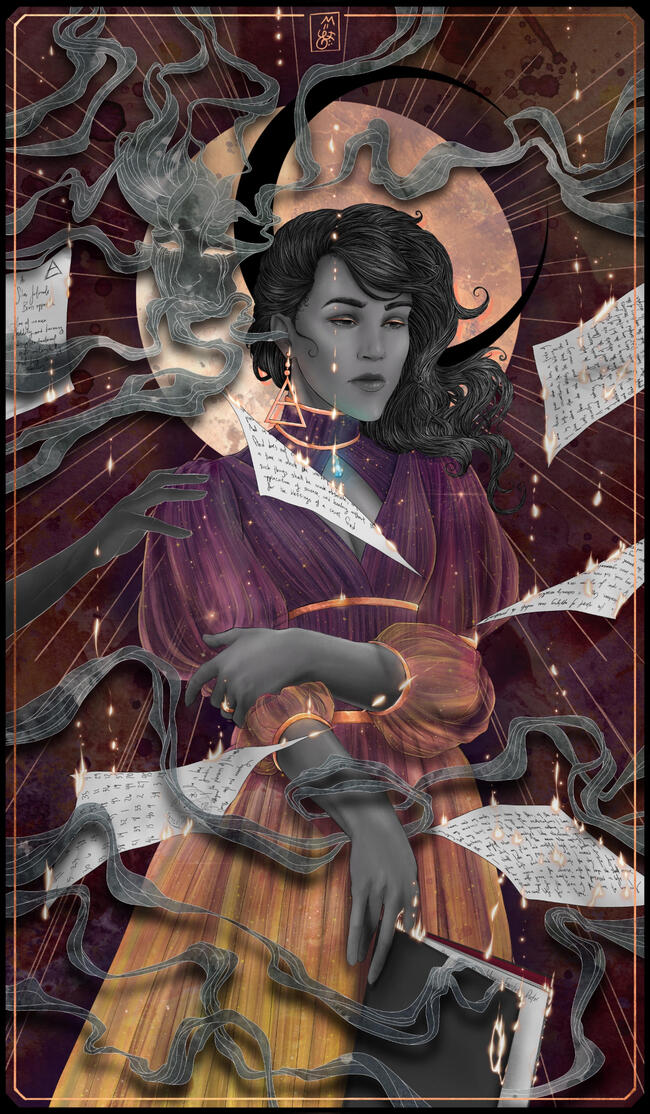 The moon and the tides.
A placid heart may need to freeze to withstand the flame.
---
Gretchen Wagner
The eclipse and the wind.
The wind moves in all directions, but you must choose one.
---
Valentine Engel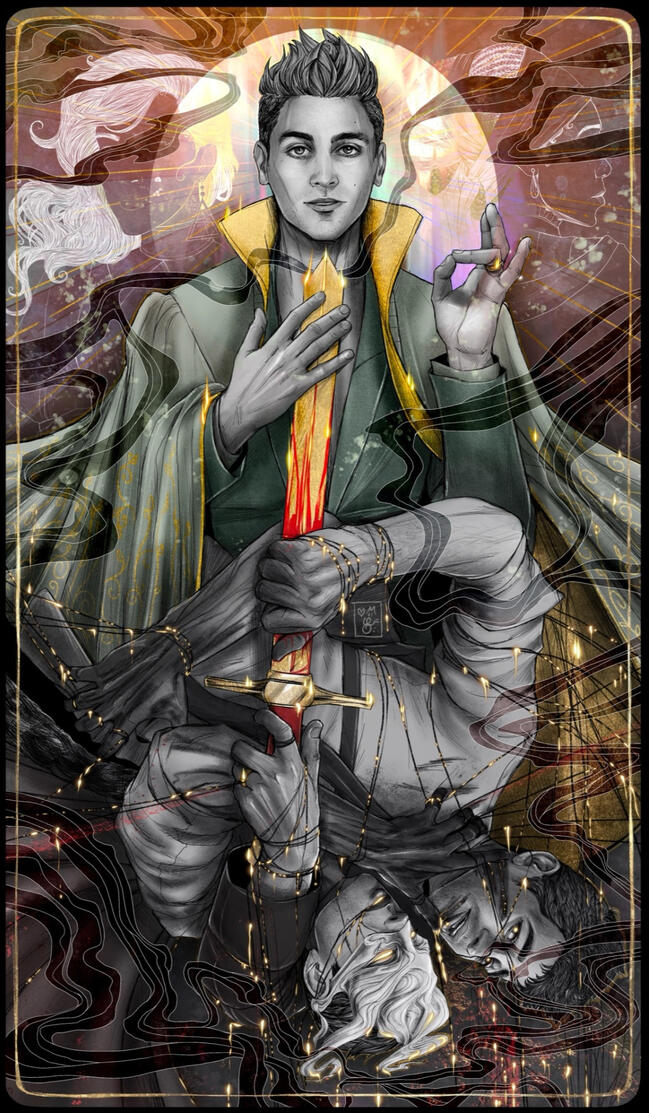 The aurora and the earth.
Feet on the ground and head in the stars, dare to dream.
---
Her Embrace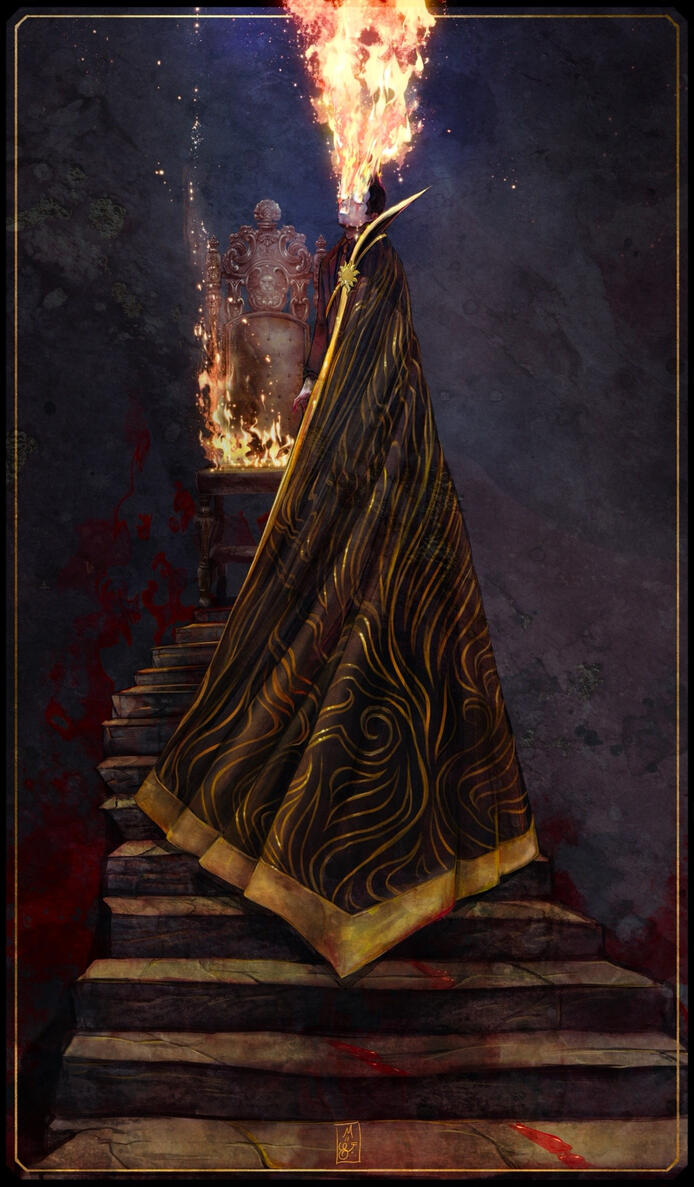 But she's scattered in the stars above me
Where her light lives on
So I'll follow in her footsteps freely
As I step into the dawn
---
© kingcael 2023
All rights reserved.